The fragrances industry is booming at $50 billion annually, with projections taking it even higher in the near future. There are some important trends developing, however, one of which is how the fragrances are packaged and merchandised. Classy, natural and individually-focused trends are in, and pre-tied elastic bows for perfume bottles, or elastic with a ball fit the bill wonderfully. Keep an eye on these fragrance marketing trends including elastic perfume bottle packaging:
Forget the Celebs—Celebrity-named or focused fragrances, which used to be huge, are falling fast. Honestly, nobody wants to smell like someone else, even if they are a mega star. The rise of the individual is on…
Individually-Tailored Fragrances—Enter the packages of mixable fragrance notes that come in boxes. Consumers like being able to take various notes from a floral, bright, earthy or mysterious scent collection and mix them to create their own signature fragrance. You can use pre-tied elastic bows to secure and merchandise these fragrance collections.
Natural Ingredients—Consumers in droves are leaving crazy chemicals behind in favor of fragrance ingredients they can understand, identify and pronounce. Even better if the ingredients are organic, non-GMO, vegan, cruelty-free and have an aromatherapy health benefit tied to them. On that note, essential oils are one of the big trends in fragrance as well. If you're bottling a natural scent, or collection of scents, try an elastic cord with a ball to attach the label.
Gender-Neutral Fragrances—There is a growing demand for fragrances that are neither excessively masculine nor excessively feminine, but that hover in the space between. For labeling, you can use classy metallic pre-tied bows or elastic with ball ends as these come in a host of colors depending on the direction you want to go with your product.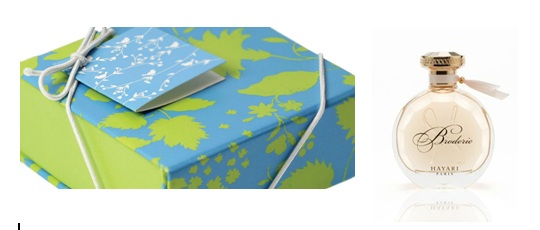 If you're marketing fragrances, contact Elastic Connections today at 847-426-6830 for bulk pre-tied elastic bows in all colors and finishes, elastic cord with ball ends, and other perfume packaging elastic supplies for your fragrance merchandising project.